Multi Camera Array Microscopy(MCAM)
large-area, high-resolution gigapixel video
Redefining Microscopy
Multi-aperture acquisition without mechanical scanning
High Speed Parallelized Data Acquisition
Acquire large FOV videos at μm resolution
Gigapixel 3D imaging and video
Visualize mm-μm sample variations with integrated algorithms
This webpage is dedicated to providing details and data surrounding a novel form of computational microscope, termed as Multi-Camera Array Microscope (MCAM). MCAM is an array of miniaturized digital microscopes, whose image and video data is combined together in novel ways to open up new avenues for scientific research. This technology is currently being commercialized by Ramona Optics  and is being applied in a variety of scientific contexts, as described in detail below.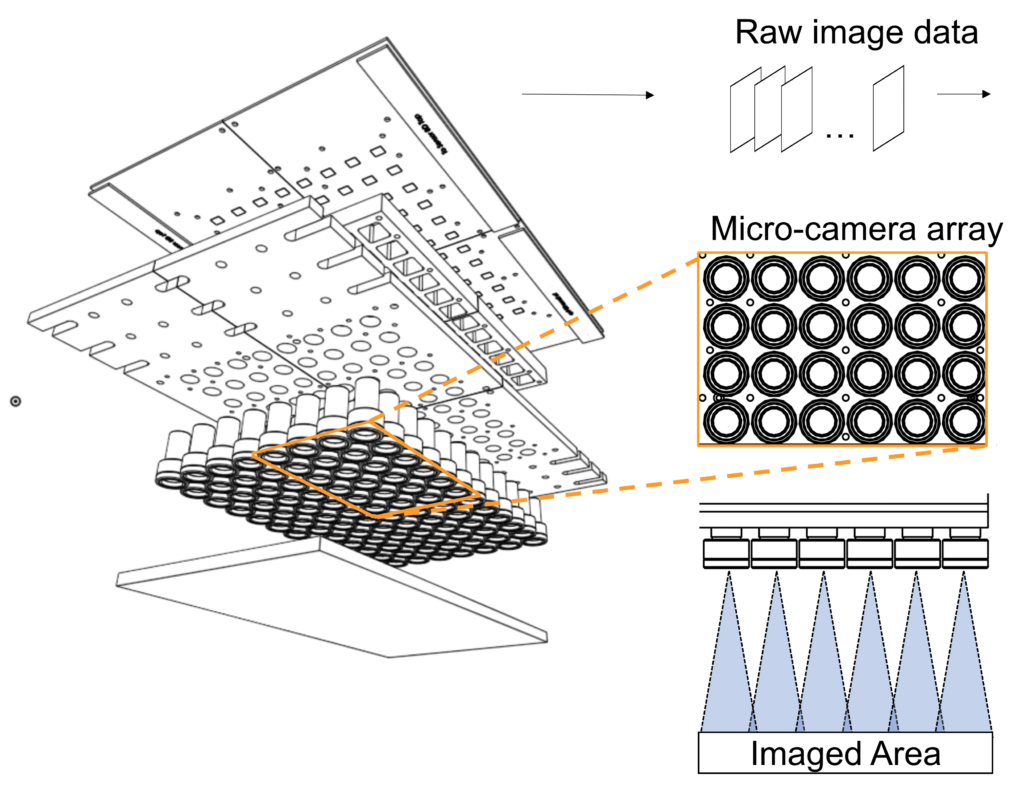 The easiest way to understand the MCAM's capabilities is to first interact with some example image and video data
There are currently 3 primary MCAM designs, each with different performance  specifications. Please click on each,  below,  to learn more about them.
MCAM-96: 0.96 GP/frame
16 x 24 cm FOV, 18 µm res
Falcon-54: 0.70 GP/frame
8 x 12 cm FOV, 3-10 µm res
Eagle-48: 0.XX GP/frame
8 x 6 cm FOV, <1 µm res.
MONITORING MODEL ORGANISMS
PARALLELIZED IMAGING OF 3D WELL PLATES