The "Gigacam" is our first gigapixel MCAM. It contains 96 micro-cameras, each with a 10 Megapixel (MP) image sensor and associated lens, for high-resolution (18 µm full-pitch optical resolution) imaging over approximately 16 x 24 cm. Each of its captured image frames contain 960 MP – just shy of a complete gigapixel. We have used this new microscope to image a variety of model organisms, like zebrafish, fruit flies and slime molds, as well as other interesting macroscopic specimens (artwork and even tortillas!). Please check out some of the results at the links below (e.g., the eLife paper) as well as at the associated gigapixel image viewer page.
The following papers detail our first attempt at building a multi-camera array microscope to capture up to 1 gigapixel per snapshot, and well as some associated experiments that we completed with it. Please check out some full-scale results at our associated Gigaviewer webpage.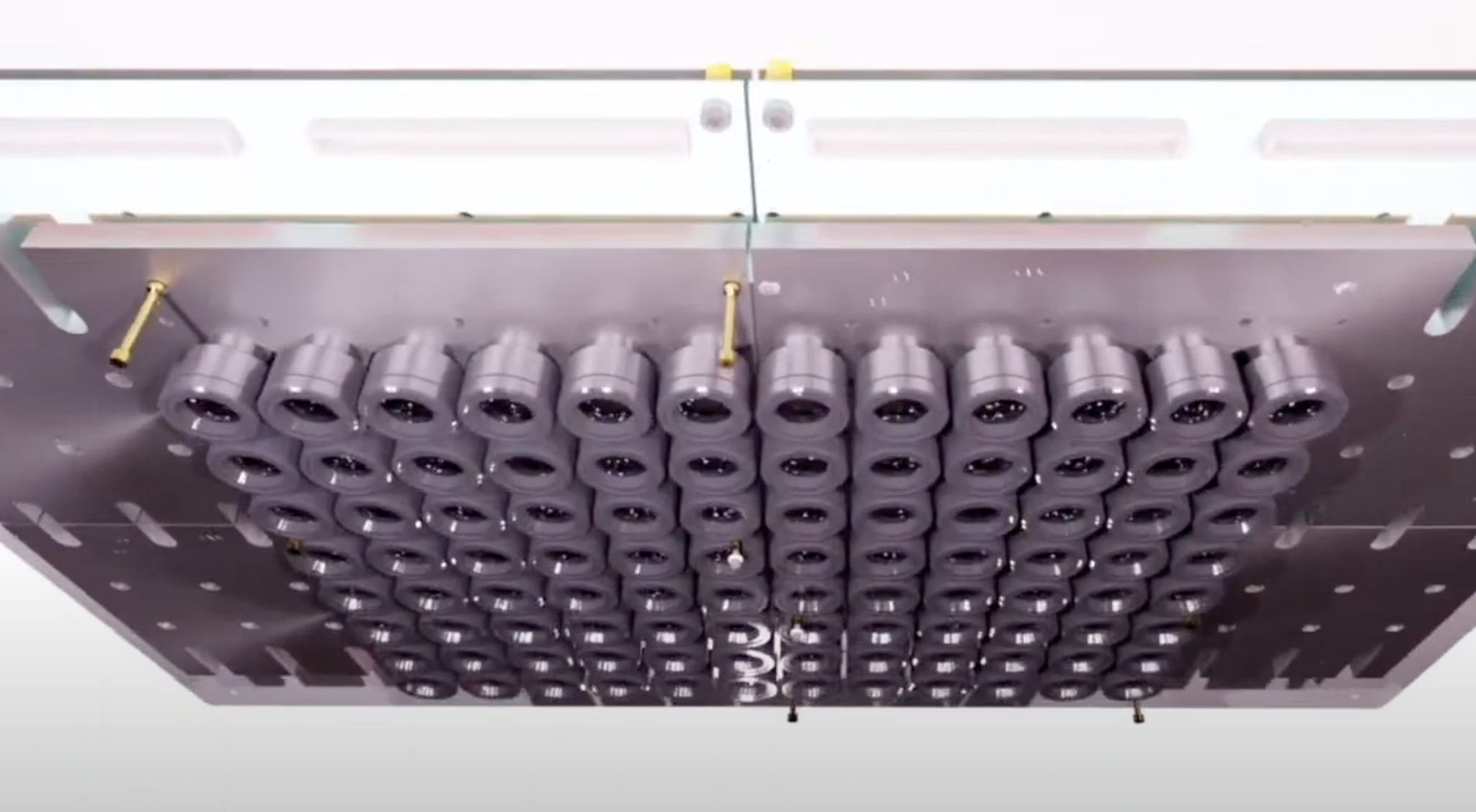 Related Publication:
(eLife 2022) E. E. Thomson, M. Harfouche, P. C Konda, C. Seitz, K. Kim, C. Cooke, S. Xu, R. Blazing, Y. Chen, W. S. Jacobs, S. Sharma, T. W. Dunn, J. Park, R. Horstmeyer* and E. A. Naumann*, "Gigapixel imaging with a novel multi-camera array microscope," eLife 11, e74988 (2022) (*co-corresponding authors).

Related Publication:
(Optics Letters 2023 ) X. Yang, M. Harfouche, K. C. Zhou, L. Kreiss, S. Xu, K. Kim, R. Horstmeyer, "Multimodal imaging using a cascaded microscope design," Accepted to Optics Letters (2023).